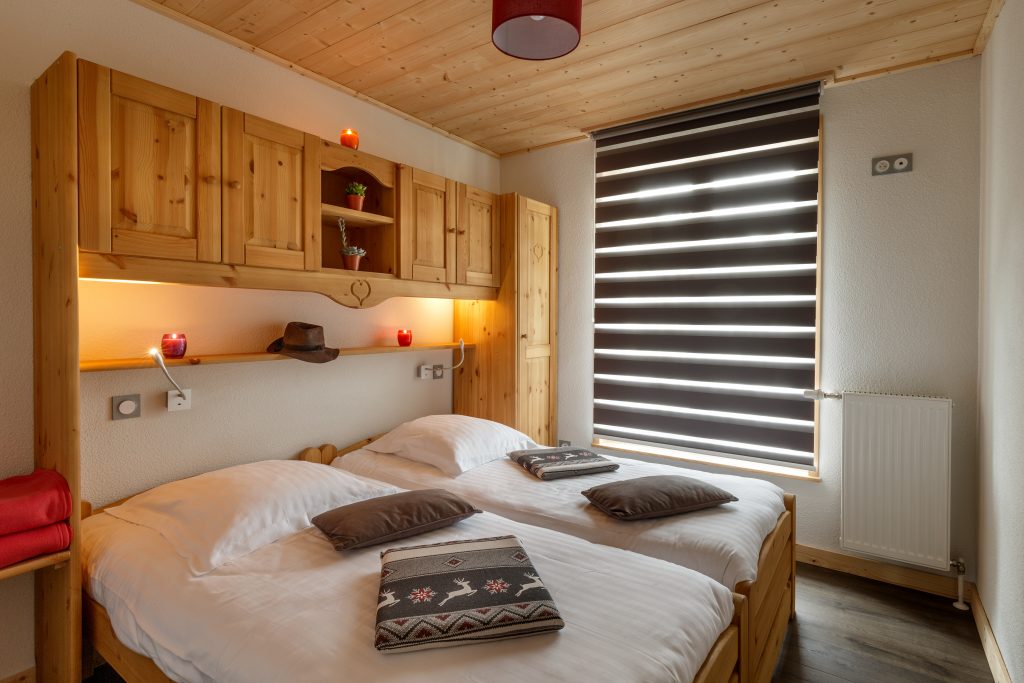 Parking privé gratuit

Free private parking

Wi-Fi gratuit

Free Wi-Fi

Non fumeur

No smoking

Pas d'animaux

Animals prohibited
Vérifier la disponibilité
Check availability
Family suite 1 apartment +1 studio 8 people 4 rooms +1 aera cabin N°15+13 or N°25+23
8 people

4 rooms + 1 aera cabin

2 bath rooms with shower

1 double bed (140x190)
2 single (twin) beds (90x190)
2 single bunk beds (90x190) 1 sofa bed (140x190) or 2 single folding beds (90x190)
To create these family suites, the Studios No 13 or 23 can be linked with the apartments No 15 or 25 by an internal door, allowing access between the 2 without having to use the external corridor thus giving total privacy.
Please pay special attention when making your reservation and be sure to book Apartment No 15 with Studio No 13 and Apartment No 25 with Studio No 23.
Please do not hesitate to contact me direct on +33 6 40 94 54 30 should you have any queries or require any further information.
DECOUVREZ LES AUTRES APPARTEMENTS DE LA RESIDENCE